Alongside the band's performance or as a stand-alone workshop, we can provide fun and musical sessions for all age groups.
Malmesbury Schools Project, WOMAD 2019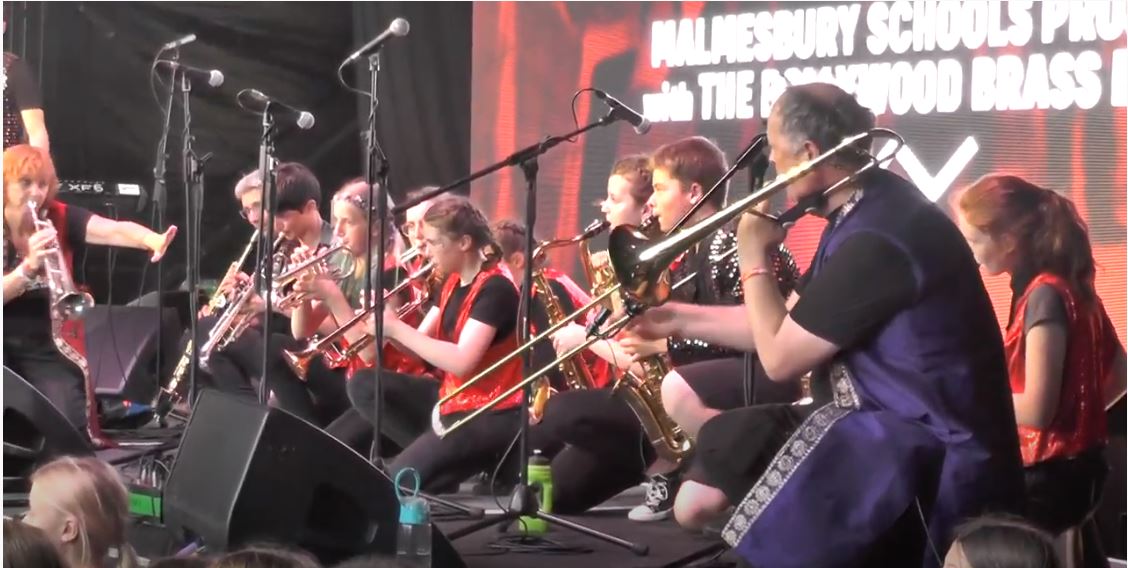 "Malmesbury schools relished the opportunity of working with  Bollywood Brass Band…their opening performance gave a wonderfully uplifting start to WOMAD 2019 at Charlton Park."
Annie Menter
Drum workshop – bring a drum and learn some Bhangra beats or try out the dhol, the exciting drum from the Punjab.
Dance workshop – learn some Bollywood moves and a choreographed routine to a classic film song or mega hit Jai Ho.
Band workshop – we can work with local bands of any description – learn a Bollywood tune by ear or with notation and play along with Bollywood Brass Band
Contact us for more information